Dear Parents and Carers,
Summer Holiday Club 2020
The government released the guidance for summer holiday provision this week and we are delighted to announce we are taking bookings!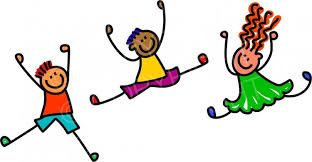 How do I book?
Before booking, please read through the attached guides and clarifications to ensure you are happy with how we are operating.
Weekly booking

Tuesday to Thursday are available on our online booking system. The full three days has to be booked for each week. If a week shows that there are no spaces, please call us (+447852207700) to see if there are any other options including going on our waiting list.
Whole summer bookings

Monday to Thursday can be booked if you book a day for the whole five weeks of summer. For example, if you book Mondays, you have to book all five Mondays for the summer. These bookings are currently bookable by phone call only (+447852207700) until Tuesday 14th July. We only have 4 spaces left for this booking type.
Can I mix and match weekly and whole summer bookings?

Unfortunately, you cannot book both options. Your child can only be in one bubble so you have to book weekly or a whole summer booking.
Educational Services

The additional options for face to face educational services will be emailed next week. A childcare booking is required as these face to face services are offered to those in the childcare setting.

Online services will be advertised alongside these services for those still at home.
Please click the link:
·      Returning to FUNdays Club - Parent Carer Guide 200703.pdf
·      Returning to FUNdays Club - Children Guide 207003.pdf (to read with your child)
·      General FAQ and Policy Clarifications.pdf
·      How we are supporting children 200703.pdf Many children will surprise us by being more or less confident/nervous about returning than we might expect. Please do read this even if you currently feel your child will bounce in with no worries or concerns.
We have updated the following policies under guidance for 'actions for schools and educational settings'. These can be found at: http://www.fundaysclub.co.uk/policies/
·      Bookings, Charges and Refunds: we have expanded the closure section.
·      Behaviour: there are no major changes but please see 'policy clarification' above about specific behaviours during the pandemic. Please read the child guide with your child.
·      Complaints: we have included a section about 'unreasonable' and 'serial' complaints based on a model government policy. This clarifies that abuse directed at our staff will be marked as an 'unreasonable complaint.'
Have more questions? Still not sure?
Please email christchurch@fundaysclub.co.uk with your questions. We will be holding a Zoom meeting on Wednesday 8th July at 7.15pm when we will answer all emailed questions live online. If you need help setting up Zoom, please let us know when you email. We will email the link for the meeting the day before to everyone who has requested to attend or asked a question. 
We are very much looking forward to seeing your children!
Yours,
The FUNdays Club Team